Hi Everybody!! Today, I am going to show the steps of How To Insert A Table In Gutenberg. It is a very simple job to insert a table in Gutenberg. So, let's see the steps to do the same.
Must Read: How To Disable Comments In Gutenberg
How To Insert A Table In Gutenberg
Step 1: Adding a block
First, create a new post or open an old post.
Now click on the Add New Block button present on top-left side of the edit screen.
Step 2: Search for the block          
Now search for 'table' and type in the number of rows and columns you want to insert.
After entering the number of rows and columns hit 'Create'.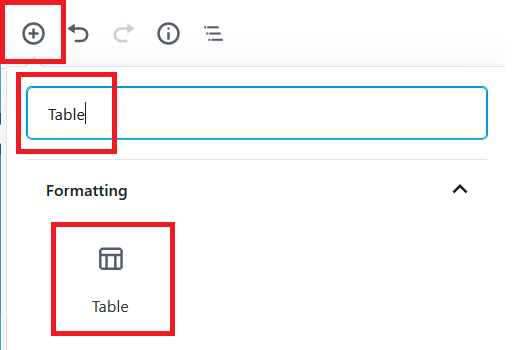 Must Read: How To Change Font Size In WordPress
Step 3: Filling the table
Once you have created the table, you can type in the text you want.
You also have the option to add a row or column before or after. You can also delete a row or column.
Step 4: Formatting the table
The Table block of Gutenberg comes with 2 options:-
It also has a Table Settings section where there an option of fixing the width of table cells.
You can also change the type of alignment of the table. It comes with 5 options of alignment which also includes wide width and full width.
You can also bold, italicize, strikethrough as well as add a hyperlink to the text.
It also comes with the option to make it as a reusable block.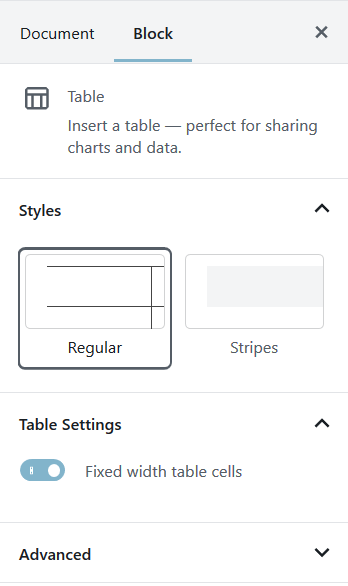 Must Read: 5 Best FTP Clients For Windows WordPress Users
Step 5: Previewing the table
Now, just click on Preview button to check the size and adjustments of your table before publishing the post.
So, these were the steps to Insert A Table In Gutenberg. If you found this post informative then, please share it with your colleagues. If you have any doubts or suggestions regarding the post then please comment in the comment box below.