Hi Everyone!! Today, I am sharing techniques to Optimize Website Speed. People think that optimizing website speed will take them a day or a week but in this blog. But, I will tell you the fastest ways to Optimize Website Speed. Optimizing speed is not a difficult task.
Before Getting Started
Must Read: How To Insert A Table In Gutenberg
How To Optimize Website Speed
Using Speed Optimized WordPress Themes
For implementing further steps, we need a speed optimized WordPress theme. You can choose a paid or a free theme.
Paid options include:-
Free options include:-
Using Speed Optimization Plugin
For this technique, we will require the PageSpeed Ninja plugin. It is very easy to configure this plugin. Now, go to Settings → PageSpeed Ninja. You will see a popup window which is very easy to configure.
Now, choose Safe from the dropdown beside Optimization Profile Preset. Now, check Remote critical CSS generation and uncheck Send anonymous statistics and click on Save. Check your website's CSS and Design.
If everything is fine, you can move to Compact. For that, go to Advanced and under Presets, select Compact and click Save. You can check your website again and do the same steps till Ultra. Don't go for Experimental as it can crash your site.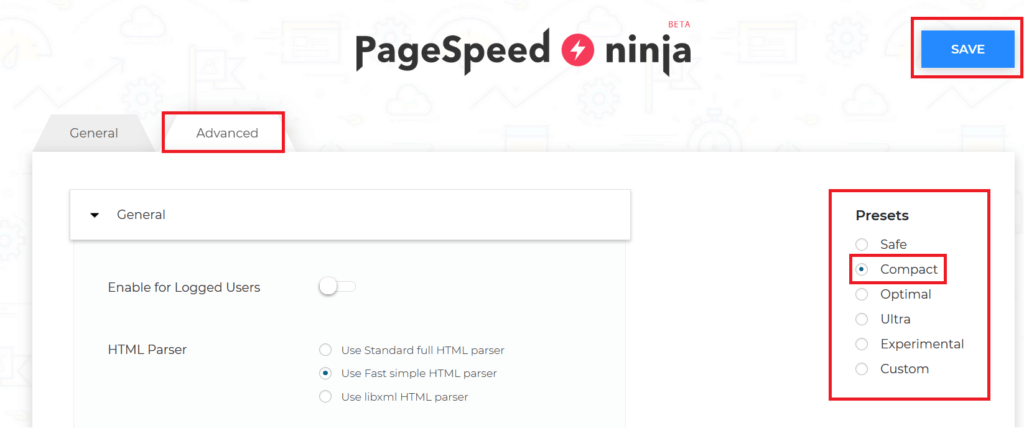 Must Read: How To Disable Comments In Gutenberg
Use a CDN Network
A CDN (Content Delivery Network) for delivering your content faster in various locations of the world. It connects a location from where the website has been opened to the nearest server loading the website faster.
If you want to go for a free CDN, use Cloudflare CDN. Along with CDN, it also gives you a free SSL certificate.
Use Fast Hosting Providers
Use fast hosting providers with excellent uptime. You can choose any one of the following hosting providers:-
So, these were some techniques to Optimize Website Speed. Now, recheck your website's speed from the tools mentioned at the beginning of the post. Compare the before and after results and you will see a positive change in your website's speed and performance.
Must Read: How To Add Shortcode In Gutenberg Editor
If you found this post informative then, please share it. If you have any doubts/suggestions regarding the post then, please comment in the comment box below.
Frequently Asked Questions (FAQs)
Yes, you can use free themes like GeneratePress and Astra. Even, I am using GeneratePress.
Yes, there are free plugins like PageSpeed Ninja for optimizing website speed.
No, it's not necessary but I recommend using them to get better results.