Hi Everyone!! Today, I am going to share the steps to Disable Fullscreen Mode in WordPress. After the latest update, WordPress now opens the post and page editor in fullscreen mode. This is because fullscreen mode provides a clean experience of editing. So, if someone wants see the left sidebar and top toolbar while working then, follow the steps given below.
Must Read: How To Disable Automatic Updates In WordPress
How To Disable Fullscreen Mode in WordPress
It is very easy to turn off fullscreen mode in WordPress.
Just edit a post or page and click on the three-dot menu on the top right corner of the screen. This will open the Settings of the editor.
Then, simply click on Fullscreen mode to turn it off. Now, the editor will start showing the left admin sidebar and top toolbar.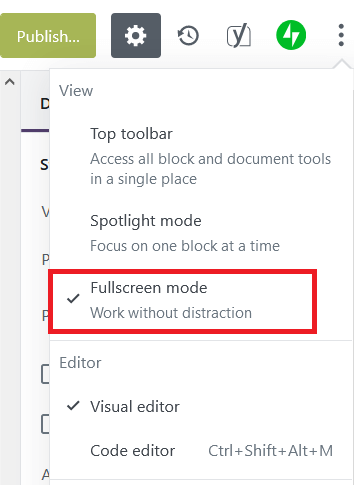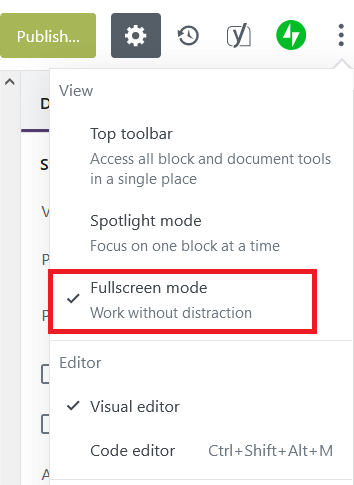 WordPress will now store the fullscreen mode preference in your browser's cookies.
Note: If you switched browsers, viewed in Incognito mode, used different devices or delete cache then, the fullscreen mode will appear again.
So, these were the steps to Disable Fullscreen Mode in WordPress. If you have any doubts or suggestions then, please write them down in the comment section. If you want regular updates of my blogs then, please type your email in the subscription box on the right sidebar.