Hi Everyone!! Today, I am going to show you the steps to Embed Bing Maps In WordPress. Bing Maps are a good alternative for Google Maps. You can use Bing Maps for showing directions, routes, navigation instructions, etc. So, let's see the steps that you can follow to Embed Bing Maps In WordPress.
How To Embed Bing Maps In WordPress
This method does not require the use of any plugin. First, go to the Bing Maps website and search for the location on the map you want to embed.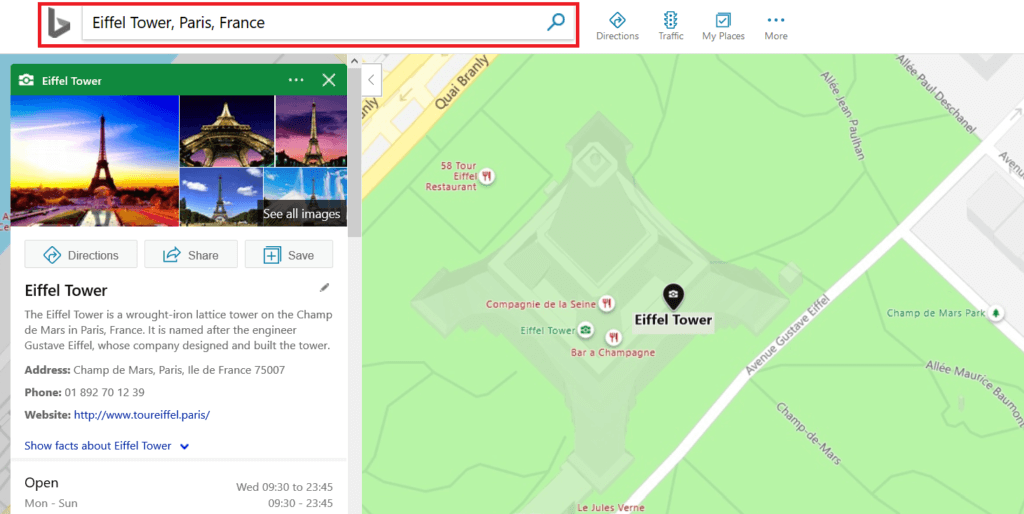 Once you have searched and located the place on the map then, click on the More option on the Topbar present with three dots.
Now, click on </> Embed a map option. This will open a new tab where you can easily customize the map you want to embed on your website.
Must Read: How To Embed YouTube Video In Gutenberg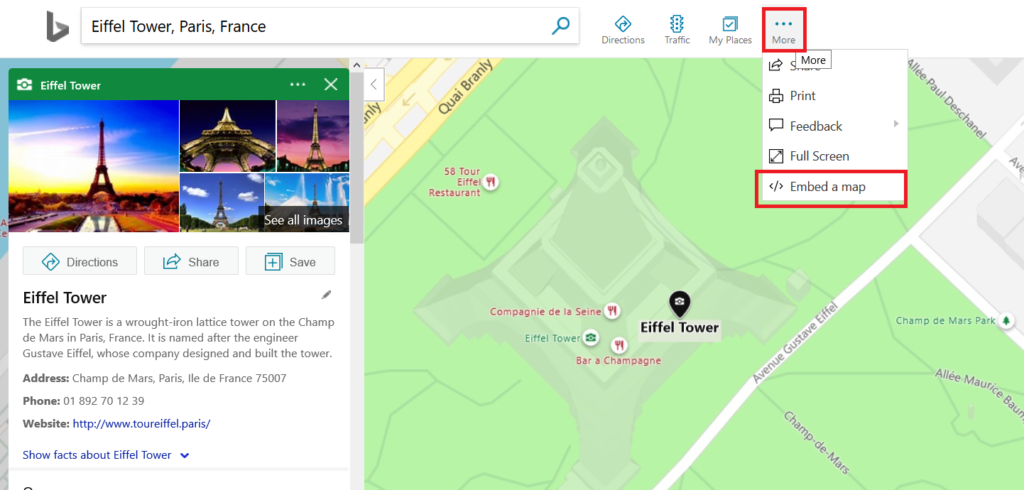 Here, you can choose the map size (Small, Large or Custom), type (static or draggable), style (road or aerial) and links such as showing a larger map or getting directions.
You can choose the desired options and then click on the Generate Code button to generate the HTML code.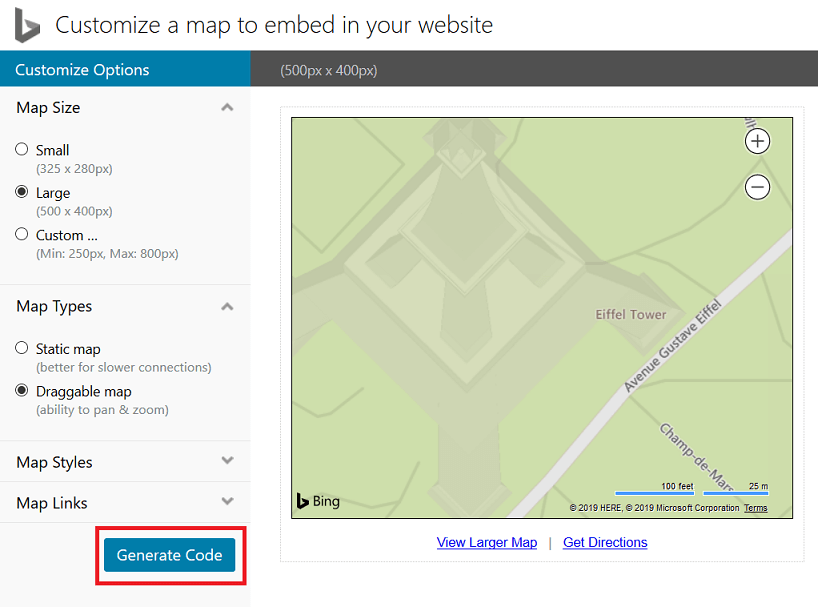 Copy this HTML code.
Now, Log in to your website's WordPress Dashboard. Open the desired post or page or add a new one.
On the edit screen, click on Add New Block and add a Custom HTML block from the Formatting section of Gutenberg blocks.
After that, paste the Bing Map embed code that you copied in the HTML box.
You can now save your post or page and preview the changes by clicking on the Preview button on the top left corner of the edit screen.
Must Read: How To Embed Google Slides In WordPress
So, these were the steps to Embed Bing Maps In WordPress. If you found this post informative and want to read more posts like it, please subscribe to my website using the form present in the sidebar. You just have to put your email and it's done. If you have any doubts/suggestions regarding the post then please comment in the comment box below.