Hi Everyone!! Today, I am going to share about What To Do When Pins Get Marked As Spam on Pinterest. I recently saw people complaining that their pins got marked as spam. When I was browi]sing through some Facebook Groups, I saw that people were telling that 70% of their traffic comes from Pinterest and now that there pins are marked as spam they see a huge loss of revenue.
So, in this post, I will tell you that What You should do when your pins get marked as spam.
Pinterest is a paradise for bloggers and I know how it feels when your website is blocked by Pinterest saying it is a Spam. A lot of bloggers gain maximum traffic of their website from Pinterest.
So, what you should do to tell Pinterest for removing your site from the spam list.
Must Read: How To Clear WordPress Cache
What To Do When Pins Get Marked As Spam
Step-1: Contact Pinterest Through Contact Form
Unfortunately, Pinterest doesn't have a live chat or phone number to contact them so you will have to email them.
For this, go to https://help.pinterest.com/en/contact and click on Appeals.
Then select Pinterest blocked my site and click on Continue.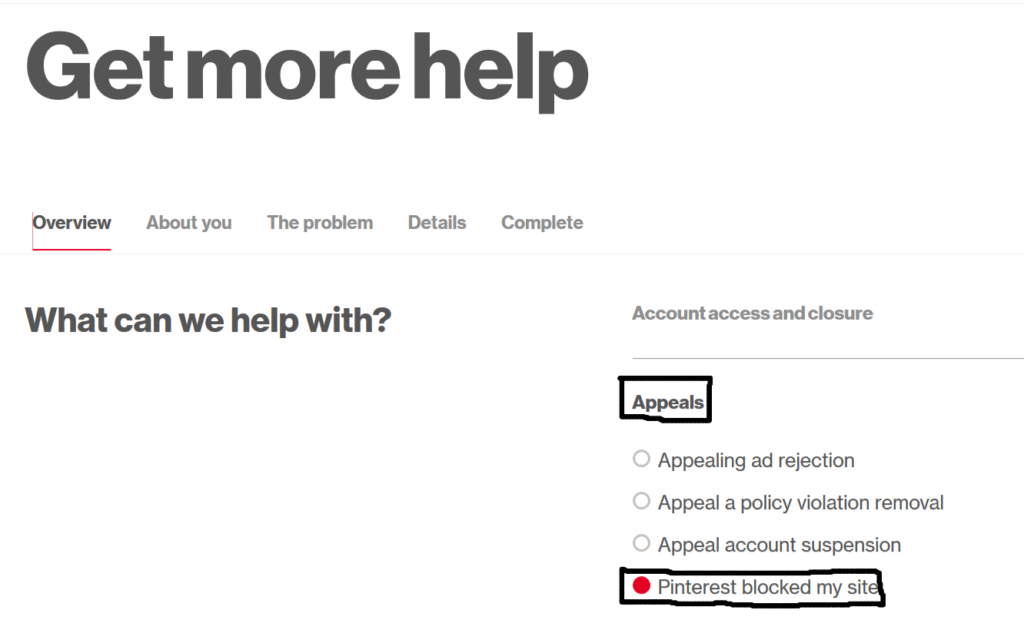 Select A Pin from my website is blocked for Spam and again click on Continue
Then fill in your account details
After that fill in the details such as Subject, Description, Link to the page or account, removal reason and click on Continue
Now, choose the device and browser that you are using and as usual click on Continue
Now, choose that did you get an error message or not
Then add an image or a video and click on Continue
At last, click on Submit.
Must Read: How To Add Google Analytics To WordPress
Step-2: Contact Pinterest By An Email
For this, send an email to

[email protected]

.
Be nice while writing the mail as nobody wants to help a rude customer.
So, these are the steps that you should take when your Pins are marked as spam by Pinterest. If you found this post informative then, please share it with your friends who are in this situation. If you have any doubts/suggestion then please comment in the comment box below.