Hi Everyone!! Today, I am going to share with you the list of Best Online Video Editors. In this world of social video sharing networks such as Youtube, Instagram, Vimeo etc., everybody makes his/her own videos and want to edit videos beautifully. So, here is a collection of Best Online Video Editors.
Best Online Video Editors
1. WeVideo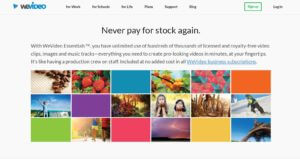 First on my list of Best Online Video Editors is WeVideo.
It is a shared online video creation tool and you can have many people doing the same project.
It also has Google Drive so do not take any tensions to save your incomplete projects on your computer and fill up the computer's storage.
WeVideo also has an Android app from where you can get access to your projects.
2. Wideo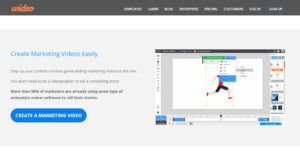 Second on my list of Best Online Video Editors is Wideo.
It allows you to create both regular and animated videos.
It had drag and drop elements which helps you to create a sequence of animations.
In Wideo, you are not limited to using text, cartoons, drawings, and images.
You can also upload your own images, videos, and audio files.
Must Read: Best Free Video Editing Apps For Android
3. PowToon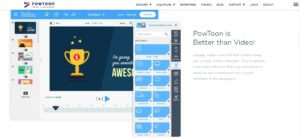 Furthermore on my list of Best Online Video Editors is PowToon.
PowToon is a very good online video editor.
This one also has a drag and drop style editor.
It has drawings of people and objects which you can insert in your video.
4. ClipChamp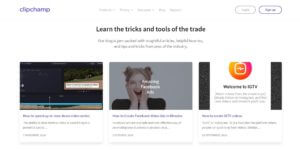 Next on my list of Best Online Video Editors is ClipChamp.
It allows to record, convert and compress video.
It has a user-friendly interface which is helpful for beginners.
Its simple drag and drop features allow you to trim, rotate, crop and flip videos.
You can also adjust saturation, brightness, and contrast easily.
You can also share it on social media sites such as Youtube, Facebook and save it Google Drive.
Must Read: How To Create Shopping List With Google Assistant
5. Kizoa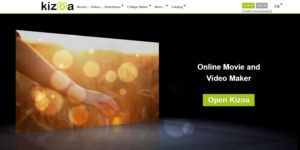 Last on my list of Best Online Video Editors is Kizoa.
Kizoa has a wide set of transitions effects which help the users in creating professional videos easily.
The Library of Kizoa has a wide variety of animations.
You can easily edit the position, size, duration, and timing etc.
So, this was all about Best Online Video Editors which can help you in creating professional videos. If you have any doubts, please comment in the comment box below.