Hi Everyone!! Today, I am going to share with you How To Improve Laptop Battery Life. Each and every person who is working on a laptop or PC will want to improve the Laptop Battery Life.
How To Improve Laptop Battery Life
Windows 10 Battery Saver Mode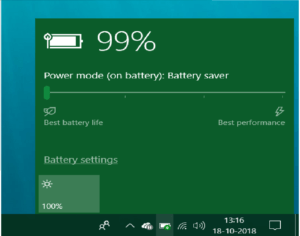 The first feature on my list of How To Improve Laptop Battery Life is Windows 10 Battery Saver Mode.
If you want to improve your battery life easily without thinking much then Windows 10 Battery Saver Mode is best.
Windows automatically enables this feature when your laptop's battery is down to 20%.
You can also enable it manually whenever you want.
It performs tasks such as lowering down the brightness and lowering background activity to save battery.
To enable Battery Saver mode, click battery icon on the taskbar/notification area.
Then drag the power mode slider to "Best Battery Life" point.
Battery Friendly Applications (Windows 10)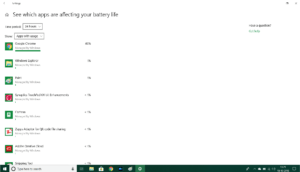 Windows 10 has an amazing feature that help you see the apps which are using the most battery.
To see this list, go to Settings > System > Battery > Battery Usage By App.
This will show you that which applications use most applications.
From here you can switch to apps that are using less power.
Must Read: Best Antivirus To Protect Your PC
Reduce Your Display Brightness
Reducing the brightness of any electronic device helps in improving battery life.
To do this, you'll just need to press brightness buttons on your laptop keyboard.
The lower the brightness level, the longer you can use the battery.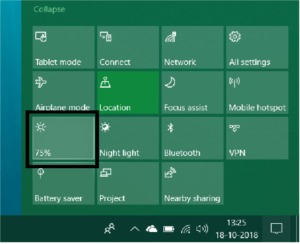 On Windows 10, you can open the Action Center by clicking notification icon.
Then click Brightness.
You can also go to Settings > System > Display and adjust brightness slider here.
On Windows 7, you can launch the Windows Mobility Center by pressing Windows button + X.
Then, you can easily adjust the brightness.
Disabling Bluetooth and Other Hardware Devices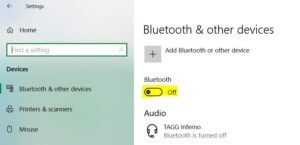 Next on my list of How To Improve Laptop Battery Life is Disabling Bluetooth and Other Hardware Devices.
Hardware devices which you are not using regularly can also waste battery power.
For example – If you are using any of Bluetooth devices with your laptop such as a mouse, turning the Bluetooth off will help you to save the battery.
To turn off Bluetooth on Windows 10, go to Settings > Devices > Bluetooth & other devices and set the Bluetooth 'off'.
Taking Care of Your Laptop's Battery
All batteries lose capacity over time. That's why at one point instead of doing all the above things, slowly your battery's life will come at an end.
But still, there are a lot of ways by which you can extend or improve your laptop's battery life.
For example: Never keep the battery charger plugged in when the battery is fully charged.
Don't always keep your battery drain to 0%. Try charging it before that.
This helps in keeping the battery cool and preventing its wear and tear caused by heat.
So, these were few by which you can Improve Your Laptop Battery Life.