Hi Everyone!! Today, I will be sharing the steps to Enable Audio When Presenting In Google Meet. You might have seen that when someone is presenting a video in Google Meet, you were able to see the video but unable to hear the audio. This was earlier a problem in Google Meet but now after the update, Google Meet has given a solution to it. So, let's see the detailed steps to enable audio. To do the following steps, you will have to join the meeting through Google Chrome as this option is available only in that browser.
Must Read – Zoom Meetings: 6 Tips to Look your Best on Video Call
How To Enable Audio When Presenting In Google Meet
Step 1
Join the meeting using the meeting code or link.
Step 2
When have to present a video or an audio. Open the video or audio in a separate Google Chrome tab.
Step 3
Click on Present now option at the bottom right corner of the Google Meet window.
Step 4
Choose the option of A Chrome tab. Now choose the tab where you have opened the video or audio.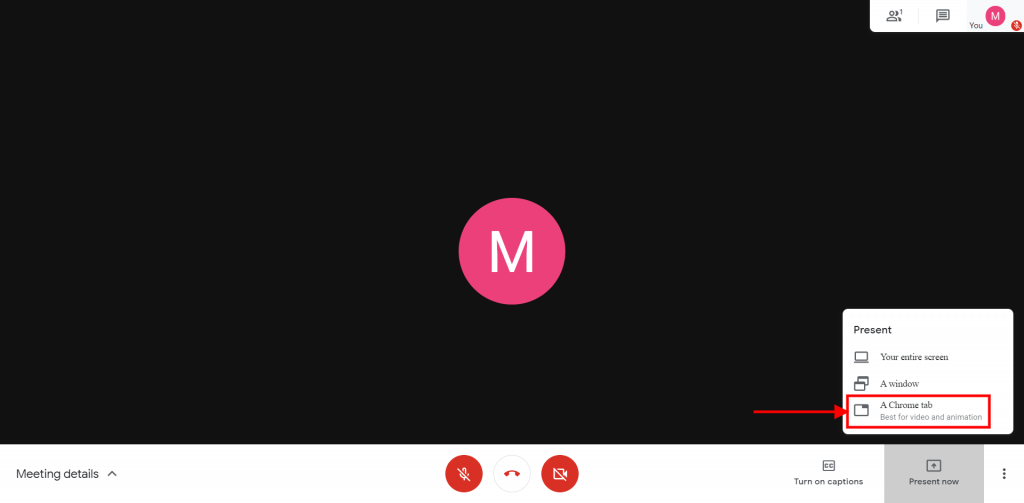 Step 5 – Most Important
Check the checkbox at the bottom of the popup asking marked with Share audio. Then, click on Share.
Step 6
Now, play the video or audio which you have opened in the tab and other participants will be able to hear the audio clearly.
Note:
If you want to stop sharing the audio switch it off from you Google Meet by pressing the switch marked with Presentation Audio just below Stop presenting button.
If you want to presenting, click on Stop presenting button in the centre of your Google Meet window.
So, these were the steps to Enable Audio When Presenting In Google Meet. If you found any doubts/suggestions then, please type them in the comment section below.